Trucking Companies Hiring Inexperienced Drivers
How Hard is it for an Inexperienced Driver to get Hired by a Trucking Company?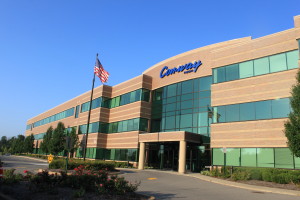 One question that is asked by many truck driving school graduates, students still in trucking school, and even those who are considering going to truck driving school is "How hard is it for an inexperienced driver to get hired by a trucking company?". Without question, that is a great question.
I'm going to quickly go through the factors that trucking companies look at when hiring inexperienced drivers and then I'll list the trucking companies that currently hire inexperienced drivers.
 Which Truck Driving School Did You Graduate From?
      I think it's safe to say that most trucking companies hiring experienced drivers base the better part of their decision on how much experience a driver has and not what school they graduated from. That's not to say that trucking companies don't take the applicant's school into account when making their decision but, it only makes sense for a reputable trucking company to look at what your most recent driving and employment record looks like, not where you went to school ten years ago.
But, since first year truck drivers don't have a track record to show, the trucking company is going to have to base their hiring decision on what truck driving school you graduated from. They will be interested in knowing the answers to the following questions. Did you attend a PTDI licensed school, or at the very least, a school that goes above and beyond the state mandated training requirements, or did you attend a CDL mill that had you in and out of school in less than a week?
What kind of "behind-the-wheel" training did you receive while you were in school? Was it in-depth one-on-one training or five students piled in the cab with one instructor?
Do they have a high job placement rate and the numbers to back it up? Just as going to Harvard Business School will give you an edge over the competition in the business world, graduating from a reputable "above average" truck driving school will put you ahead of the competition in the trucking industry.
In many cases, it's not just what you know, it's where you learned it that counts.
How Well Did You Do In School?
      Probably the biggest factor trucking companies are going to take into consideration when making their hiring decision is how well you did in school. In fact, even more important than where you went to school, is how well you performed while you were there.
Did you go above and beyond the "call of duty" and really study the material and practice the maneuvers or did you just do what you had to do to pass the course? Are you an above average "A" student or an average "C" student?
Did you attend class each and every day, or did you just go often enough as to not be dropped by the instructor? If you didn't show up for class on time, ready to learn and achieve above average results, why would a trucking company expect you to show up for work on time, ready to work hard and "deliver the goods".
Show Me Your Records
      Now, when I say "records" I don't mean the round black vinyl type that old people play when they're at home trying to reminisce about the good 'ole days. The five types of records that a prospective employer is going to scrutinize are your:
Criminal Record – Any felonies 5 years old or less and you may as well be a leper. Felonies ten years and older will put you at the bottom of the hiring list but not out of the game. Some trucking companies do offer to review the felony so, you should just be up front and ask for a review if your criminal record is less than desirable.
Drug and DUI Record – Some would consider this to be part of a criminal record but, I'm listing it separately for the sake of this article. DUI's and DWI's have the same stigma as felonies. Anything under five years old will keep you from being hired. The industry standard for DUI's and DWI's is at least ten years old or more. If you have failed even one drug or alcohol test in the past ten years, you most likely will not be hired. If the company does consider hiring you, they will most likely need to see your "approved" status, verified by a Substance Abuse Professional.                                                                                                                                                                
Employment Record – Just because you don't have any work experience as a professional truck driver, doesn't mean a trucking company isn't going to look into your prior work history. They'll want to see if you have a pattern of holding onto a job for an extended length of time or if you "get hired and get fired". If you were unemployed for an extended period of time, they'll want to know if you were "pounding the pavement" or couch surfing with Jerry Springer while Uncle Sam paid your bills.
Health Record – The Federal Motor Carrier Safety Administration takes the health conditions of professional truck drivers very seriously. Some health issues that may keep you from being hired by a trucking company include recent heart attack(s) and/or surgeries, high blood pressure, diabetes, major vision problems, unconfirmed sleep apnea, and reliance on certain medications. It is a good idea to speak to a FMCSA registered physician about any health concerns you may have before applying. While some health issues, like medication and vision problems can easily be corrected, seizures are an automatic job disqualification.
Driving Record – Next to your health record, your driving record is probably the one record that can make you or break you during the hiring process. Look, if you can't even drive a 4,000 lb. automobile safely, no trucking company is going to let you sit behind the wheel of a fully loaded 70,000 lb. eighteen wheeler, especially if that 70,000 lb. eighteen wheeler is one of their own. Any traffic tickets, especially moving violations and accidents, within the past three to five years, will be examined heavily. Make sure you obtain any accident reports from the police station that investigated the accident and make it available to any trucking companies you apply at.
How Old Are You?
      While your age doesn't play a major role in the hiring process, it can still be a deciding factor in whether you will be hired or not. When it comes to the applicant's age, the "sweet spot" is anywhere between 23 and 60 years old. Truck drivers under the age of 23 are more expensive to insure, while truck drivers sixty and above are more prone to developing serious health problems.
Pre-Approval Letters: What Are They and Why Should You Care?
      Just like pro ball scouts go searching for the best players out of college, many trucking companies go searching for the most qualified students still in truck driving school.
You see, it works like this. The trucking companies send you a letter stating that you meet or exceed their minimum hiring requirements and they would like to invite you to attend their orientation program. They'll "wine you and dine you", paying for your traveling expenses, so you can see what they're all about while they, in turn, get to see what you're all about.
Don't get me wrong, just because you're going to orientation doesn't mean you've been hired. Just like pro ball teams invite players to a scout meeting so they can see who really "has the stuff", trucking companies want to invite as many minimally qualified trucking candidates to the orientation and see who would actually be worth hiring.
Of course, it all depends on your background. If your background check doesn't meet their standards, your affiliation with the trucking company ends right there.
      When it comes to pre-approval, honesty truly is the best policy. When applying to the trucking companies, be as honest and transparent about your background as you can.
The great thing about pre-approval is that you don't even have to be in truck driving school or already possess a CDL to start applying to trucking companies! You can apply at job fairs, the unemployment office, at truck driving school, online, or at the trucking company.
Just make sure that the trucking companies you are applying to will hire inexperienced truck drivers and that you qualify in meeting their minimum hiring requirements.
The Pre-Approval Application Checklist
Below is a quick checklist to help you apply for pre-approval.
Be completely honest about your background and divulge any past criminal or drug/alcohol abuse offenses you may have attached to your record, even as far back as ten or more years. Don't think that just because it was "ages" ago, a trucking company won't discover it.
Be sure to list any traffic tickets or moving violations you have accrued in the past three to five years, as well as any driving related health problems you feel may prevent you from being hired as a truck driver.
Be very specific about the dates regarding your past employment. Don't guess or approximate. Listing the wrong dates, even if by mistake, can make you appear as though you're being dishonest.
Fill out the entire application, every question on every page, using a black or blue ink pen, making sure to print neatly and legibly. If your application looks sloppy compared to the other 500 neatly written applications, you can be sure it won't make it to the "hire" pile.
Proofread, proofread, and proofread some more. Then, make sure someone you can trust proofreads the application as well. Many times you can't see your own spelling errors but, a separate set of eyes can. You want your application to look professional, not "profeshinull".
Most trucking companies nowadays prefer that applicants complete their application online instead of on paper. There are three main reasons for this. You can write sloppy but, you can't type sloppy. Most online applications are equipped with a spell-check feature. Last, an online application can be received and processed much faster than a paper one. If you don't have internet access at home, you can apply online at truck driving school, the employment office, the public library, or on your smartphone.
If your application gets rejected, most trucking companies require a six-month waiting period before you can apply again. Do yourself a favor and do it right the first time.
      Finally, write down any questions you would like to ask the trucking companies.
What are the exact qualifications they are looking for in an inexperienced driver? What could you do to make yourself a much more favorable candidate than the other applicants?
Once you have each question written down, call the driver recruiter of each company and politely tell them you are interested in applying for their recent graduate or inexperienced driver position but just have a few questions about what they're looking for in a driver and what they're currently offering in terms of salary, benefits, and time off.
Lucky for you, we've partnered with over 100 carriers who are looking to hire. Best of all, you won't have to fill out an endless pile of truck driving job applications. Simply click on the "APPLY HERE" link below and fill out the truck driving job application on the next page.
Dozens of different trucking companies will look over your application and contact you if they're interested in hiring you. It's that simple!
Trucking Companies Hiring Inexperienced Drivers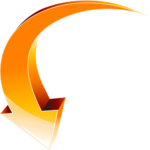 APPLY HERE FOR A TRUCKING JOB.  WE HAVE OVER 100 CARRIERS HIRING NOW!  LET THEM

COMPETE

TO HIRE

YOU

.
The trucking companies in our nationwide network offer many of the following benefits:
Highly Competitive Wages
Yearly Pay Raises
Sign-on and Performance Bonuses
Flexible Home Time
Paid Vacations
Paid Orientation
Affordable Health benefits
401k Matched Savings Plan
Company Paid Training
Tuition Reimbursement
Late-Model Equipment
And More!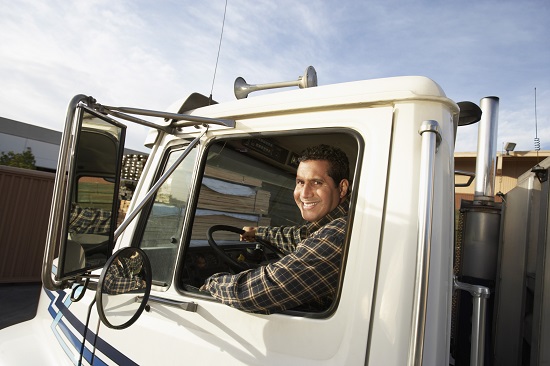 APPLY NOW! 

We've helped over 200,000 drivers find their next job!
Arnold Transportation Services
3375 High Prairie Road
Grand Prairie, TX 75050
Baylor Trucking
9269 East SR 48
Milan, IN 47031
Boyd Bros. Transportation
3275 Highway 30
Clayton, AL 36016
C.R. England
4701 W. 2100 S
Salt Lake City, UT 84120
Con-way Freight
2211 Old Earhart Road
Ann Arbor, MI 48105
Con-way Truckload
4701 East 32nd Street
Joplin, MO 64804
Core Carrier Corp
1020 Sunshine Road
Kansas City, KS 66115 KS
Covenant Transport
Driver Recruiting Dept
400 Birmingham Hwy
Chattanooga, TN 37419
Crete Carrier Driver Recruiting
Dry Van Specialists
400 NW 56th Street
Lincoln, NE 68528
CRST Van Expedited
3930 16th Avenue SW
Cedar Rapids, IA 52406
Gordon Trucking, Inc.
151 Stewart Road SW
Pacific, WA 98047
H.O. Wolding Trucking
9642 Western Way
Amherst, WI 54406
J.B. Hunt Transport, Inc.
P.O. Box 130
Lowell, AR 72745
KLLM Transport Services
135 Riverview Drive
Richland, MS 39218
Knight Transportation, Inc.
20002 N. 19th Ave.
Phoenix, AZ 85027
Maverick Transportation
13301 Valentine Road
North Little Rock, AR 72117
May Trucking Company
4185 Brooklake Road NE
Salem, OR 97303
Navajo Express
1400 W. 64th Avenue
Denver, CO 80221
Prime, Inc.
2740 N. Mayfair Avenue
Springfield, MO 65803
Shaffer Trucking Driver Recruiting
Temperature-Sensitive Specialists
49 E. Main Street
New Kingstown, PA 17072
Schneider National
3101 S. Packerland Drive
Green Bay, WI 54313
Star Transportation, Inc.
1116 Polk Avenue
Nashville, TN 37210
Super Service, LLC
6000 Clay Avenue
Grand Rapids, MI 49503
TMC
6115 S.W. Leland Avenue
Des Moines, IA 50321
Transam Trucking
15910 S. Hwy 169
Olathe, Kansas 66062
Tyson Foods
2200 W. Don Tyson Pkwy
Springdale, AR 72762
USA Truck
3200 Industrial Park Road
Van Buren, AR 72956
US Xpress
4080 Jenkins Road
Chattanooga, TN 37421
WEL Companies, Inc.
1625 S. Broadway
De Pere, WI 54115
Werner Enterprises
14507 Frontier Road
Omaha, NE 68138