Truck Driver Salary: How Much Do Truck Drivers Make? 
How Much Do Truck Drivers Make?
      How much do truck drivers make? That is probably the number one question asked by anyone who is planning on becoming a truck driver. Whether you're still in truck driving school, just graduated from truck driving school, already making a living as a truck driver, or just entertaining the idea of making a living as a truck driver, that one question has probably worked its way to the top of your list of things to ponder and now you're on this website reading this article, looking for an answer. Hopefully, by the time you've finished reading this article, you'll have a clear understanding of how much truck drivers make and all the factors that determine the amount of a truck driver's salary.
Truck Driver Salary
      Let's face it. There are two main reasons why you pursue a career. You either pursue a certain job because the qualities of that job appeal to you or, you believe that job will pay you well. That's it. Of course, if you're lucky enough, you'll land a job that won't even feel like work because you love doing it so much and it will pay you well.
For many of you out there, commercial truck driving is that kind of job. Before we look at the average truck driver salary, we first have to look at the different types of truck driver salaries out there and what factors determine the amount of each salary.
What Factors Determine a Truck Driver's Salary?
      There are ten factors that determine how much money truck drivers can make each year. These ten factors are:
      1. Truck Driving Jobs
      2. CDL Class
      3. Trucking Company
      4. Experience
      5. Location
      6. Employee vs. Owner/Operator
      7. Hours Worked
      8. Miles Driven
      9. Percentage Paid
      10. Demand
Truck Driving Jobs
      Let's start by looking at the different types of truck driving jobs. There are six main categories of truck drivers:
      1. Over the Road or Long Haul Truck Drivers
      2. LTL or Local Truck Drivers
      3. Specialized Truck Drivers
      4. HAZMAT Drivers
      5. Ice Road Truckers/Military Truck drivers
      6. Owner/Operators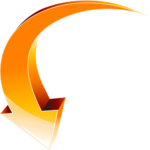 APPLY HERE FOR A TRUCKING JOB.  WE HAVE OVER 100 CARRIERS HIRING NOW!  LET THEM

COMPETE

TO HIRE

YOU

.
The trucking companies in our nationwide network offer many of the following benefits:
Highly Competitive Wages
Yearly Pay Raises
Sign-on and Performance Bonuses
Flexible Home Time
Paid Vacations
Paid Orientation
Affordable Health benefits
401k Matched Savings Plan
Company Paid Training
Tuition Reimbursement
Late-Model Equipment
And More!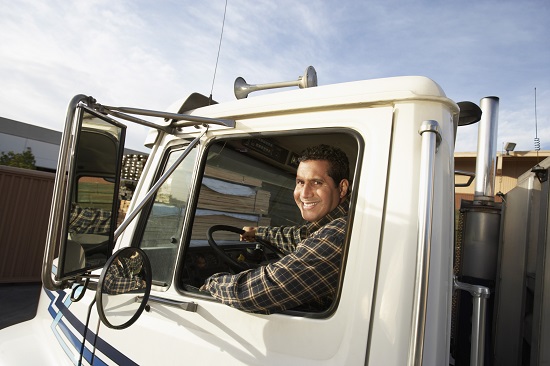 APPLY NOW! 

We've helped over 200,000 drivers find their next job!
Over the Road/Long Haul Truck Drivers
      Over the road (OTR) truck drivers, also commonly referred to as long haul truck drivers, are usually interstate drivers, traveling hundreds or thousands of miles on the road for days or weeks at a time. Some OTR drivers are intrastate drivers, meaning they travel within one state. OTR drivers usually operate heavy trucks in excess of 26,000 lbs. GVR, of all different types, whether it be dry van trailers, tankers, auto carriers, boat carriers, flatbeds, or bull racks.
Since OTR drivers travel so many miles, they almost always get paid by the mile instead of by the hour.
It is important to note though, that the miles some OTR truck drivers get paid for are what are known as "short miles". Short miles are calculated "as the crow flies" from point A to point B in a straight line drawn on a map. For example, say an OTR truck driver is given a job that picks up in Brownsville, Texas and drops off in Miami, Florida, that is paid in short miles. While the trucker would end up driving over 1,600 miles, they would only get paid for 750 miles since a straight line would be drawn from Brownsville, Texas, through the Gulf of Mexico, to Miami, Florida.
Many times, freight companies will even calculate the distance from the zip code of the pick-up location to the zip code of the drop-off location, instead of the distance from street address to street address. It's easy to see how, in certain cases, a truck driver could make more money if he or she were paid by the hour instead of by the mile.
Local Truck Drivers
      Local drivers are often times referred to as LTL (Less Than truck Load) drivers because they usually operate light and medium trucks such as bobtails and delivery vans although, some local drivers have been known to drive heavy trucks.
Local drivers almost always drive intrastate and are almost always home every night. Because their job mainly consists of multiple pickups and deliveries throughout the day, local drivers interact with the customers much more frequently than OTR drivers, and may need to perform the duties of a salesperson as part of their job requirements.
Since local drivers usually drive much shorter distances than OTR drivers, they are almost always paid by the hour.
Specialized Truck Drivers
      Specialized truck drivers are required to operate sensitive or oversized loads. They may be either OTR or LTL drivers depending upon the job. Specialized truck drivers are required to undergo additional training in order to be certified to operate specialized trucks such as auto carriers, boat carriers, dry bulk carriers, oversized and overweight loads, and double/triple trailers. It is for this very reason that specialized drivers are usually paid more.
HAZMAT Drivers
      HAZMAT (Hazardous Materials) drivers are also required to undergo additional training in order to transport loads containing hazardous materials such as compressed gases, flammable liquids, acids, and certain chemicals. HAZMAT drivers must know how to safely handle and properly transport hazardous materials and, it is for this reason that they must pass a HAZMAT test and receive a HAZMAT endorsement on their commercial driver's license.
HAZMAT drivers can also be LTL or OTR drivers. HAZMAT drivers also receive a higher salary than most other truck drivers due to the hazardous conditions of the job.
Ice Road Truckers and Military Truck Drivers
Of all the types of truck driving jobs out there, ice road truckers and military truck drivers stationed overseas accrue the highest paying salary year after year. There's a very good reason for this. They operate their vehicles in the most dangerous driving conditions.
Ice road truckers typically drive more than 400 miles in a single route the majority of which is located inside the icy Arctic Circle. Ice road truckers possessing a Class A or Class B commercial driver's license can earn anywhere from $130,000 to $250,000 for a three month shift. Heavy-load truck drivers stationed overseas during war time usually earn an average of $125,000 to $250,000 per year.
Owner/Operators
      An owner/operator is any truck driver that owns their own truck and transports freight on a contractual basis.
Owner/Operators must pay their own expenses including fuel, insurance, and maintenance costs, and are usually paid a percentage of whatever the freight company receives for the job as laid out in the contract.
Many owner/operators drive in teams, including husband and wife teams, in order to share the workload in hopes of increasing their profit by taking jobs that may be too strenuous for a solo driver.
Owner/Operators may choose to drive for a single trucking company or may subcontract themselves to multiple companies. They may even own a fleet of trucks and agree to pay other drivers a percentage of whatever they get paid by the freight company to drive the trucks for them.
Because they are sole proprietors/business owners and are not bound by a set wage or salary, owner/operators have the potential to make much more than a truck driver employee. Of course, this all depends on how much the owner/operator makes after all expenses are subtracted from their gross pay.
CDL Class
      The second major factor that determines the earning potential of a truck driver is the class of CDL he or she possesses. On average, heavy truck drivers with a Class A CDL earned a median yearly salary of $40,940 and an hourly wage of $19.68 in 2013, according to the Bureau of Labor Statistics. You must possess a Class A CDL in order to legally operate any vehicle with a gross vehicle weight (GVW) of 26,0001 lbs. or more. Most over the road (OTR) truck drivers hold a Class A CDL.
      On average, truck drivers possessing a Class B CDL earned a median yearly salary of $33, 490 and an hourly wage of $16.10 in 2013, according to the Bureau of Labor Statistics. You must possess a Class B CDL in order to legally operate any vehicle with a gross vehicle weight (GVW) of 26,0000 lbs. or less. Most delivery truck drivers hold a Class B CDL.
Trucking Company
      Are you in good company? Invariably, the third greatest factor in determining how much truck drivers make is the company they work for. Just to be clear, we're not just talking about yearly salary here. Benefits such as health and dental insurance, sick days, paid time off, vacation pay, 401k, and retirement pensions all factor into how much a truck driver actually gets paid by the company he or she works for.
Most of the time, a truck driver can expect to get paid more in terms of salary and benefits if they work for a larger well established trucking company. Larger companies can afford to pay their drivers higher salaries and greater benefits because their profit margins are much greater than smaller lesser known companies. That's not to say that the smaller trucking companies never pay well. Like anything else in life, there are always exceptions to the rule.
Experience
      The next big factor that determines how much truck drivers get paid is driving experience. The more experience a trucker has, the better they are at doing their job and the more equipped they are to handle whatever safety or time constraint issues may come up on the road. Experienced drivers usually don't make the same mistakes that rookie drivers make because they've already been there and done that and hopefully have learned from their mistakes. Experienced truck drivers can be trusted with expensive cargo and tight deadlines more than rookie drivers can and therefore, they deserve to be paid more.
Location
      You would think that salary amount would be relative to cost of living. If you live in California or Hawaii where the cost of living in many places is extremely high, your truck driving salary will be much higher than elsewhere in order to offset the high cost of living, right? Wrong. According to the Bureau of Labor Statistics, in May of 2013, the mean wage of Heavy truck drivers in California was $42,530 yearly and $20.45 hourly, while the state of California ranked number 46 on the Annual Cost of Living Index. The state of Hawaii ranked the highest in terms of living cost, coming in at 51, according to missourieconomy.org.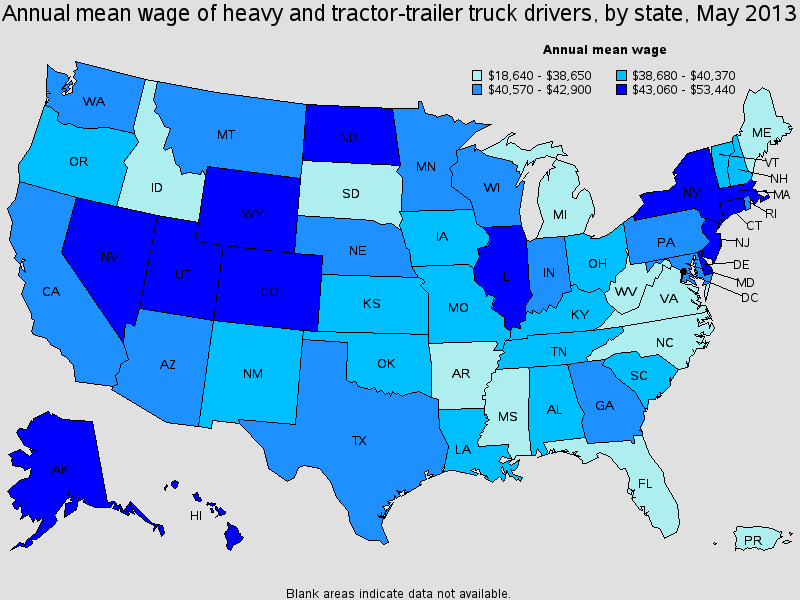 Meanwhile, as of May 2013, the average mean wage for truck drivers in Hawaii was $44,880 yearly and $21.58 hourly. On the other hand, North Dakota only ranked in at number 29 for the states with the highest cost of living while truck drivers in North Dakota have the second highest mean wage in the country. Truck drivers in North Dakota make an average of $47,580 yearly and $22.88 hourly.
Truck drivers in Alaska accrue the highest mean wage of $53,440 yearly and $25.69 hourly. Meanwhile, truck drivers in the state of West Virginia accrue the lowest mean wage at $35,480 yearly and $17.06 hourly. It is interesting to note that the state of West Virginia comes in at number 24 on the Annual Average Cost of Living list. To put this in perspective, truck drivers living in Mississippi, the state with the lowest cost of living, actually make more per year on average ($37,900 yearly and $18.22 hourly) than truck drivers living in the state of West Virginia.
So, as you can see, the state you live in can greatly affect your yearly and hourly income as a commercial truck driver.
Employee vs. Owner/Operator
      While self-employed truck drivers own and operate their own business and therefore, have the potential to earn much more money than truck drivers who are employed by a trucking company, they also have many more job related expenses to take care of such as truck insurance, health insurance, fuel costs, and maintenance costs.
While an employed truck driver driving the company's truck doesn't have to worry about these added expenses, their earning potential is limited by the amount the trucking company is willing to pay them for their service. Many truck driver employees with ten years or more of driving experience have been known to make up to $100,000 per year while many owner/operators with the same amount of driving experience have been known to clear $300,000 per year before expenses.
Hours Worked
      Most LTL drivers are paid by the hour instead of by the mile since they drive much shorter distances than OTR drivers. The number of hours a local driver is willing to work will determine how much he or she will make.
Usually, it is young single men and women that have no children who are willing to work late and drive on the weekends. Truck drivers who have a family to get home to may not be willing to trade family time for overtime. 
Another factor that will determine a truck driver's hourly wage is geographical location. Truck drivers living in certain states are known to make more per hour than others. According to the Bureau of Labor Statistics, in 2013, Truck drivers living in Alaska accrued a mean hourly wage of $25.69, the highest in the country, while truck drivers living in West Virginia accrued the lowest average hourly wage at $17.06 per hour.
Miles Driven
      While LTL truck drivers get paid by the hour, OTR truck drivers almost always get paid by the mile. As of 2014, the mileage payout rate was between $.30 and $.40 per mile, with $.35 being the average. A good way to calculate how much an average OTR driver would make in a year is to multiply the average per mile payout by the average distance driven by the average driving time per day.
According to Diesel Truck Driver Training School, the average OTR truck driver drives at a speed of 45 miles per hour for seven hours. So, if you take $.35 cents multiplied by 45 miles multiplied by 7 hours, you would end up with $110.25 per day, $661.50 per week, and $34, 389 per year.
Percentage Paid
      According to a recent Wikipedia article, most experienced and veteran truck drivers preferred to get paid by percentage. Getting paid a percentage of each load delivered can be very lucrative for a truck driver. In fact, the typical percentage paid to owner/operators pulling a flatbed trailer is 85 to 90% of the line haul being paid to the driver.
On top of the percentage paid, some truck drivers may also receive 100% compensation to cover their fuel surcharge. Of course, the cheaper the freight, the cheaper the pay. For this reason, most owner/operators that are paid by percentage avoid hauling "cheap freight".
Demand
      The last factor that determines how much money a truck driver can make is how high the demand is. When the economy is booming and trucking companies are moving freight at a rapid pace, the demand for truck drivers is very high. Let's face it, you can't deliver freight if you don't have enough truck drivers. And, when trucking companies don't have enough truck drivers, they get desperate.
For an unemployed truck driver this is a good thing, because desperation means bonuses. At one point, Schneider was offering a $15,000 sign-on bonus to experienced truck driving teams. That's more than a month's worth of pay for each person!
Some trucking companies even offer a $1,000 referral bonus for every person you refer that becomes an employee. Then there's the CPM (Cents Per Mile) monthly mileage bonus in which the trucking company will pay you bonus miles on top of the miles you've already driven.
Let's face it, when truck drivers are in high demand, they'll not only make more money, they'll have more jobs to choose from.
Let Truck Driving Schools Info Connect You With a Reputable CDL Training School In Your Area!
Are you ready to take the next step and begin your career as a well-paid professional truck driver? Our large network of nationally recognized truck driving schools will make it easy for you to find the right school and get started training immediately. The schools in our network hold one or more of the following quality standards:
State Licensure
PTDI Certification
Nationally Recognized Accreditation
Job Placement Assistance for Those Who Qualify
Simply fill out the 1-minute application below, and a local specialist will contact you with more details about their quality CDL training program.